Welcome to The Studio
Come to The Sweet Fine Artist Studio, the longest-running sip and paint on the Gold Coast, with the largest working art studio venue. Our studio boasts two spacious studio spaces and an outdoor laneway, perfect for both workshops and private functions. We also offer mobile private parties for your convenience.
Since our launch four years ago, we have expanded our offerings to include workshops in Life Drawing, Sip and Clay, Lino Print, and Macrame. At The Sweet Fine Artist Studio, we take pride in having working artists as our tutors. They are experts in their fields and will provide you with the best experience and advice during your time with us.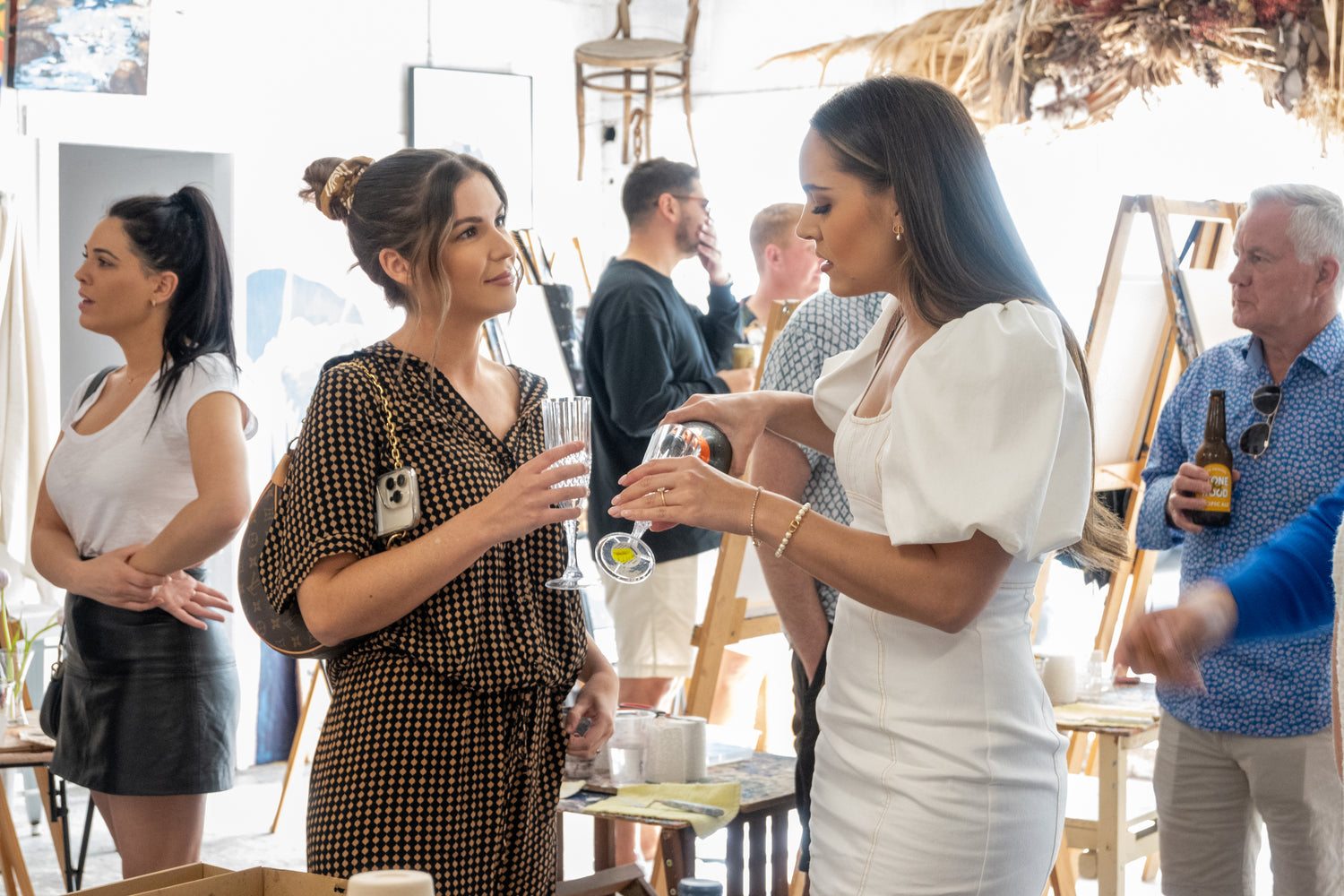 Looking for a venue?
Are you planning a birthday celebration or any upcoming event and searching for a venue to host it?
We've got you covered, with blank space venue hire or private workshops, we can cater for all your needs.
Let's party together!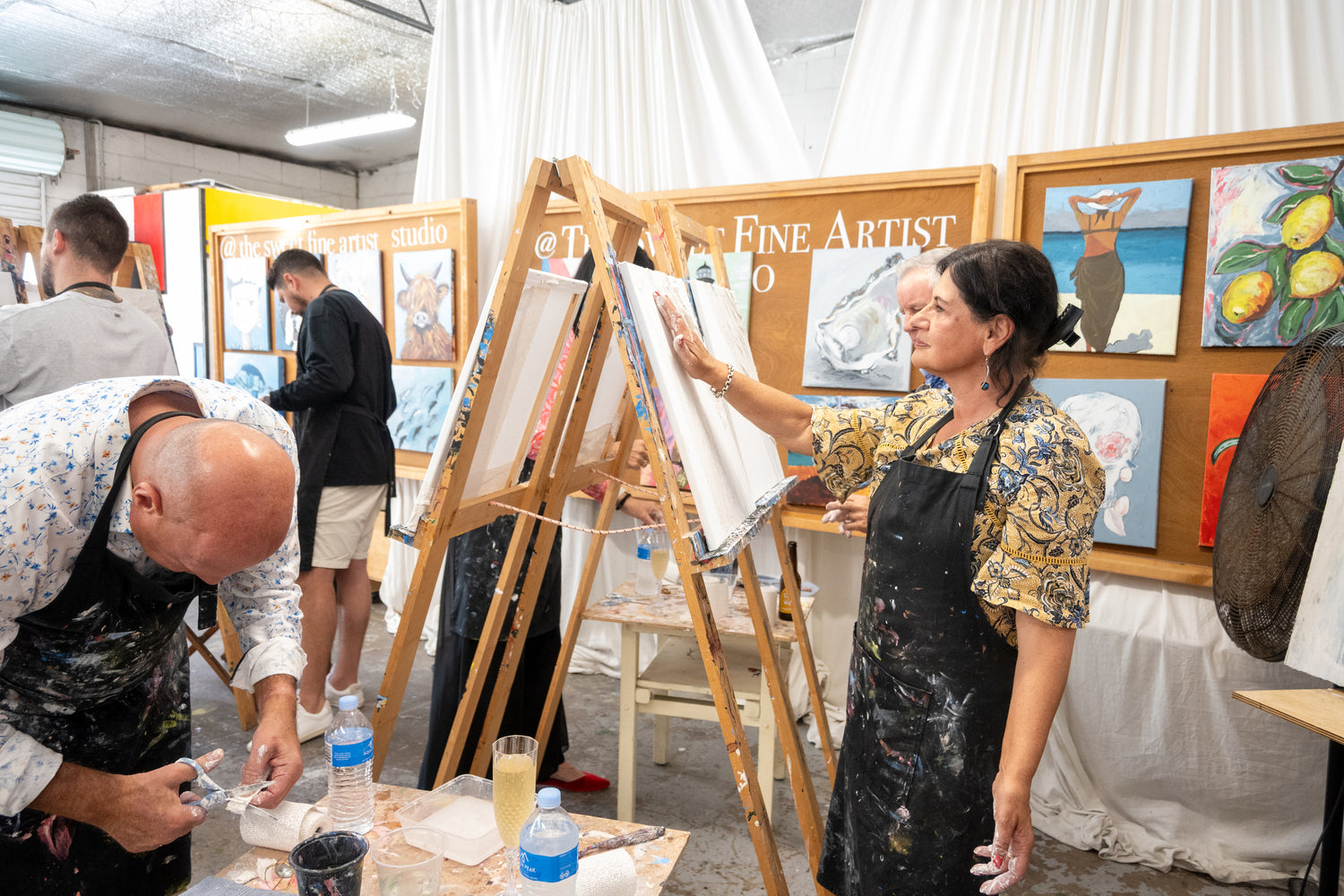 Texture Away!
Embrace the opportunity to get your hands dirty with plaster, render, and paints, as you embark on an artistic journey.
Design a unique masterpiece that reflects your style, whether it's intended for your home or as a thoughtful gift for someone special!
Get Your Hands Dirty
Private Workshop or Blank Space
Private Workshop

Art is a wonderful way to celebrate a variety of occasions, from birthdays and hen's parties to bridal showers, corporate/team building events, end of year parties, and so much more!

Our art workshops offer a fun and creative way to bring people together and create lasting memories. Whether you're a group of friends, colleagues, or family members, our workshops are designed to accommodate various skill levels and interests. So why not celebrate your next event with us and unleash your inner artist!

Book a Private Workshop

Blank Space

The Sweet Fine Artist Studio is more than just a place for art workshops. Our studio space is also available for hire as a blank canvas for a variety of events and projects.

Whether you're planning a photoshoot, music video, hen's party, exhibition, or any other creative endeavor, our studio provides a versatile and unique backdrop. Let your imagination run wild and transform our space into whatever you envision. The possibilities are endless!

Book a Blank Space
Prints by Artist in Residence Maree Quinn