Private Parties
Looking for something to do for your event?
Look no further!
If you're searching for the perfect activity to make your event a hit, look no further! Art is always a great way to celebrate any occasion, whether it's a birthday, hen's party, bridal shower, corporate/team building event, or end of year party.
At The Sweet Fine Artist Studio, we offer a variety of art activities to suit your celebration. Choose your preferred activity, date, and start time, and check out our additional options such as sign hire, event photography, grazing boxes, and extra studio time to make your event even more special.
Our studio is also available as a blank space for those who want to create their own event backdrop - click here for more information.
And if you prefer a mobile event, we've got you covered! Choose from any package in our private function package options and provide us with further details to plan your event.
Browse our upcoming sessions, and if the date and time you want are available, you can reserve instantly. Let us help you build the best event for your celebration!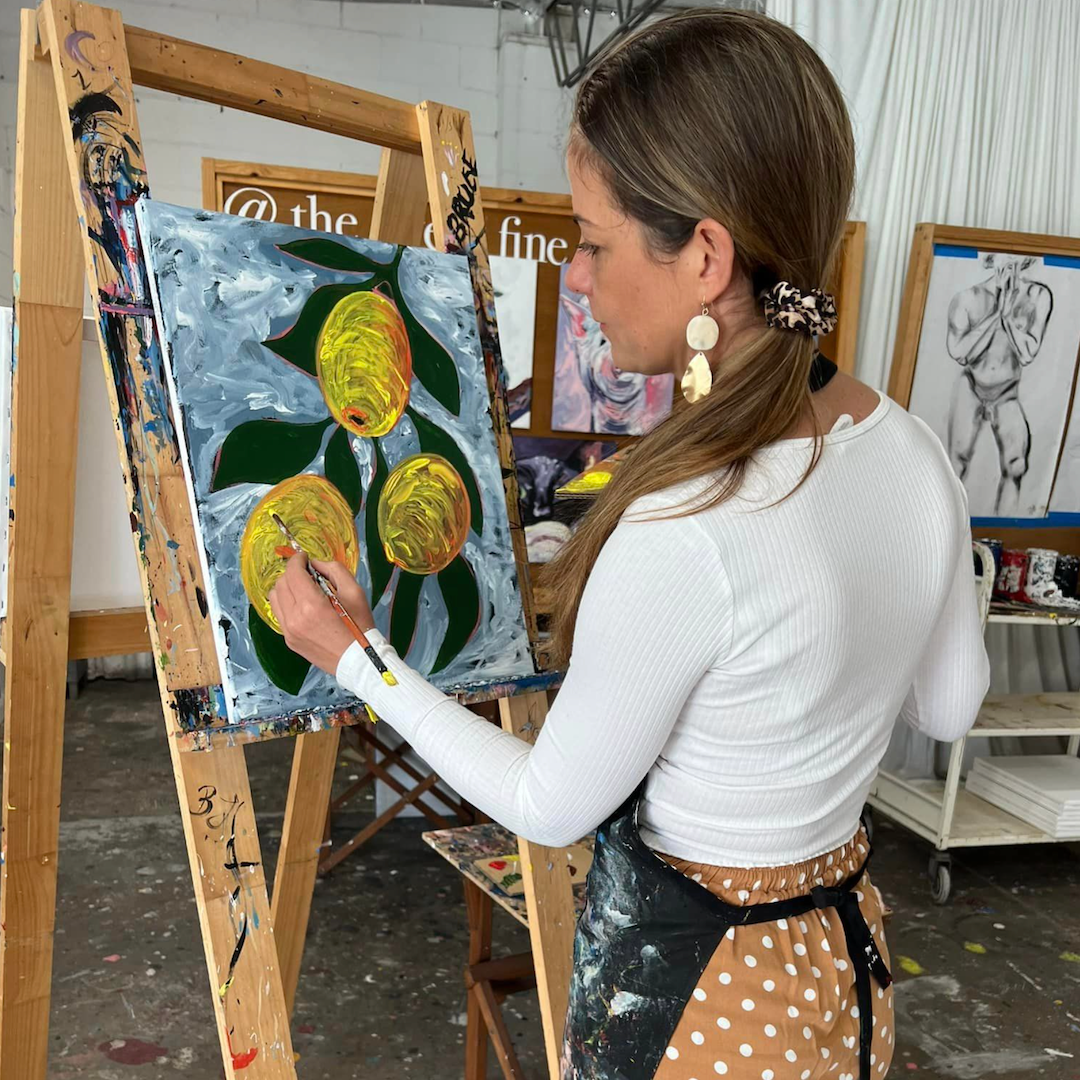 CHOOSE YOUR ACTIVITY
Choose from
• Sip & Paint
• Sip & Clay
• Life Drawing
• Lino, Print & Sip
• Macrame Magic
If you are after something different, check with us for other current offerings.
Sip & Paint

Choose your own painting from our collection and be guided step-by-step to creating your masterpiece! No experience necessary!
$64pp / min 10pax

Sip & Texture

Bring your favourite bottle of wine, friends and nibbles of choice as we sip, texturise and paint our way around a canvas in our authentic art studio!

$70pp / min 10 pax

Sip & Clay

Working with artist grade, premium air hardening clay along with tools, you'll be guided through the session to create a special piece.
$70pp / min 10pax
Life Drawing

Want to creatively challenge yourself and friends? Our host will guide you in creating various, guided charcoal sketches of our nude, life model.
$55pp / min 10pax

Sip, Lino & Print

If you're looking for a different type of creation, book a lino cut & print event. Enjoy a satisfying carving process with a trendy print at the end to take away with you!
$60pp / min 10pax
Macrame Signature Plant Hanger

Introduction to macrame. Learn the basic skills of macrame. Mix and match square and spiral knot and choice of cord colour to make a custom pot plant hanger.
$80pp / min 10pax

Macrame Diamond Plant Hanger

Learn to work square knot into a diamond pattern using increasing and decreasing rows.
$80pp / min 10pax

Macrame Water Bottle Holder

Learn a weave a square knot in a round using a single, double knotted pattern.
$60pp / min 10 pax
Macrame Coasters

Learn to work cords in a round
to make a set of coasters in
choice of colour.
$80pp / min 10 pax

Macrame Rainbow Kids Party

Introduce your kids to the art of macrame with our rainbow kids party.
Minimum age 10, this is a great idea for the young and the young at heart!
$60pp / min 10 pax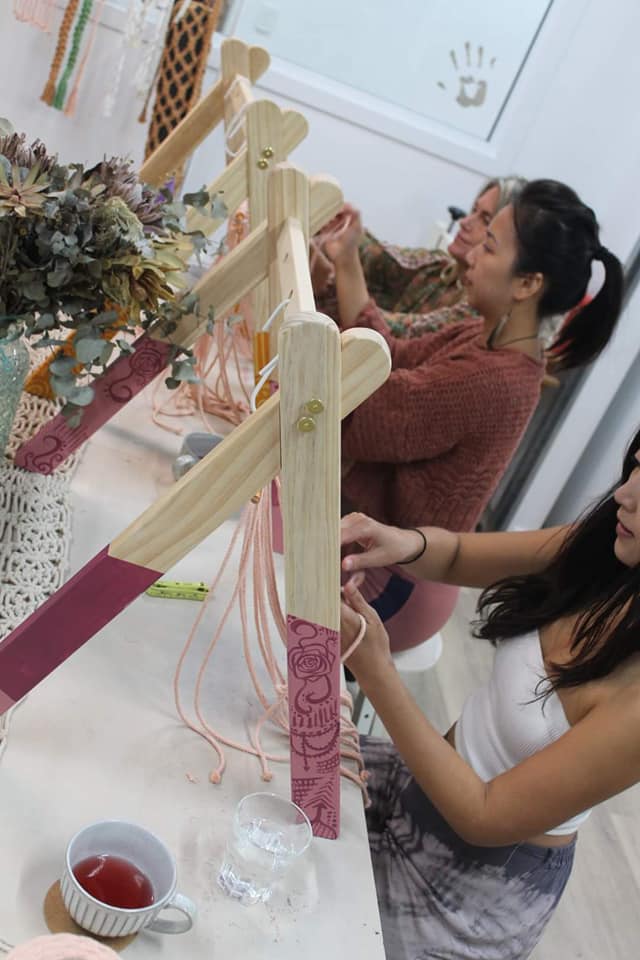 CHOOSE YOUR DATE
Event start times
• Monday - Friday 1pm or 6pm
• Saturday 1pm or 5pm
• Sunday 2pm
If you have a specific schedule, we are more than happy to work in with you.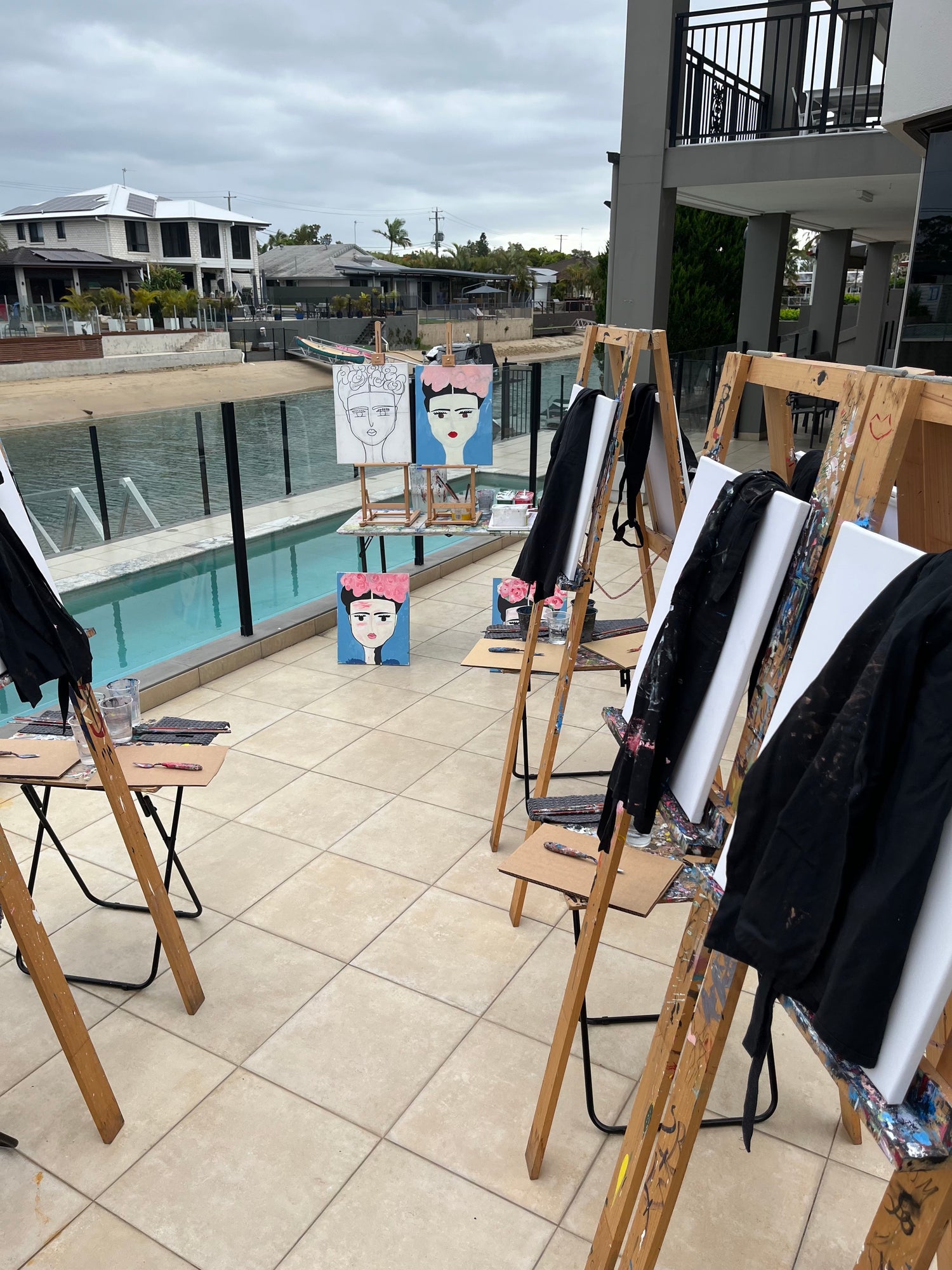 CHOOSE YOUR LOCATION
Would you like to come to our studio, or would you like us to bring the studio to your place?
Additional Options
Grazing Platters

Looking to graze, do it Graze for Daise

Looking for a grazing platter for your event? Try Graze for Daise!
They offer a variety of savoury from just $85 and sweet platters starting and $65. Their platters are perfect for any occasion and sure to please all taste buds.

Trust Graze for Daise to graze away - click here to book
Event Sign Hire

Looking for a sign? Here it is!

Looking for a sign to elevate your event decor? Look no further than OhDee!
Their collection of acrylic signs are available for hire and can be customised to match your style. Choose from a variety of fonts and vinyl colours, and add black or white disks to complete the look. Perfect for weddings, birthdays, and other special events.
1 day hire : 600mm round disk for $120.
*For multiple day hire or purchase outright, please enquire.

Trust OhDee with your signage needs - click here to book
Event Photography

Looking for photography? Look no further!

Looking for professional event photography services? Look no further! Sweet Fine Artist Studio has teamed up with SK from OhDee to offer photography services for your events. For only $300 per hour, you will receive all the photos taken during the event with light corrections. Capture your special moments with our affordable and high-quality photography services.
*for extra editing contact SK directly for additional costs

Trust OhDee with your photography needs - click here to book
Let's Book It In!
To reserve your event date and time, we require a small deposit. This means you can start to gather your guest list and let everyone know before your final payment is due 7-10 days beforehand.
Enquire Today. Party Tomorrow.